April Fools 2021 Recap - I turned everyone into...what?!
Written by thephantom on Apr 02 2021
This year's April Fools in Aether Story we did something a little furry.
April Fools is a time of the year that I personally like to not trick players, but instead use as an excuse to try something whimsical and fun!
So I turned all players into Dizwin!
With the help of Audio, our new artist, we quickly edited all the player costumes to be Dizwin compatible. We did a very quick job of this, but overall, it gave the illusion to the joke we were going for!
The player's generally liked it as well. Many players have requested to become Dizwin permanently. Who knows maybe someday that will be an option.
But for now… it was just a single day for everyone to let their inner Dizwin freak out.
Community Question:
What do you think about being a Dizwin? Should it become a permanent option? Let me know in the comments below!
Like

28
Liked by

shieldgenerator7

fiote

audioL
Comments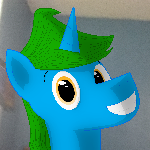 shieldgenerator7 says
favorite updawin yet!
fiote says
I'm not playing that much but I would love to be a Dizwin, they're cute AF. I understand that making costumes work on them would be a lot of work, though
Post Comment
You need to
Login
in order to comment.