RpgLegend Update 1
Written by LagunaX1 on Jun 25 2017
Hey guys! This blog post is a general update on the current state of Rpg Legend. Despite the blogs lack of activity the game is really coming along!
If you'd like to keep up to date on our progress in real time then make sure to join our Discord here and watch our live streams on Twitch here.
Programming Update
The game engine has progressed to the point where it is able to render tilesets and hero graphics using a dynamic texture atlas. We have also gotten Instances to be created on the server, and the instance id to be sent to the client when you load a map. Our next step is to load objects on the server, and have them sync up to the client. This will allow objects to exist on the server and all players can share the same experience.
Our programmer has also been learning PHP7 in order to create a framework which will be needed to create new game development panels. These panels will be used by our team to add content to the game, such as maps, items and battle animations.
New World Map Feature
A big change to the way we're creating the game is the addition of a world map. As we're a small team creating a huge open world would be very difficult and time consuming when our efforts could be used elsewhere. A world map became a great solution as it not only allows us to place and move locations if needed, but it fits well with the retro feel of the game and adds a much loved feature used in JRPGs.
This feature also allows us to add random locations that can spawn on the map. These locations will be temporary and can contain a large number of things. Whether it's a powerful rare boss to fight, or a small area containing loot, these locations will offer fresh exploration options to the player wherever they are in the world.
Story Update
The story has come a long way during the games development and gone through many changes. Now it is finally at a point we are happy with and the first chapter is very close to completion. With only one location left to plan out, for the first time the first Chapter of Rpg Legend is almost at 100% completion!
Once the main questline is complete we will move on to create exciting side quests and random event ideas for the player to explore and experience during their journey through Spiertir.
Thanks for reading through the general update, look forward to more blog posts in the near future!
Comments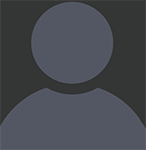 DerryBerry says
How exciting! It's really coming along. Can't wait to see what the next update will have in store for us.
Post Comment
You need to
Login
in order to comment.