Roadmap 2023
Written by thephantom on Feb 20 2023
There have been much inquiry about the direction the game is heading. Plus with the eve of the new year right around the corner, it is time to set forth a new roadmap. So here we go!
As with all roadmaps these are goals and are not necessarily promises. Being a small indie game dev studio which gets variable amounts of funding, volunteers, and randomly available team members, things can quickly get delayed or change in scope. But it is still a good idea for you to see what's in store for Aether Story. So continue reading.
The following roadmap shows things that should be released during each month, not necessarily at the beginning, but more likely in the second half of each month.

Q1 2023
World Map Functionality Improvements

Other party members will be seen on the map
Unstarted available Quests will show up as icons
Quest turn-ins will show up as icons
Telepads should now have a visual menu
What is not included:

Quest objectives / in progress locations
Support for Interior maps

Elemental Skill Trees

Level the elements and earn skill points you can invest in each Element's Skill Tree
Unlocking several new elemental abilities, effects and passives.
Your current elemental skill levels will transfer over into skill points.

Patreon Only Perks:

All Element Skill Tree calculators will be made available on the website for Patreon Patrons before they are added to the game. Consider joining the Patreon to get early access previes.
---

Everything beyond this point is too far into the future to know for sure. We will reevaluate the following at the end of the first Quarter. Read ahead for curiosity sake.

---
Q2 2023
The Easter Holiday will be making a return.
Revamped Leveling Experience from levels 1 to 5:

A new introduction experience for all to experience
Revamped leveling zones for levels 1 to 5
Including a new zone full of quests and another town.

All Classes will have a partial work in progress Skill Tree made available with a few new skills, effects and passives
Patreon Only Perks:

The Fishing Profession will be available as an early preview, before being made available to everyone else.
Q3 2023
Max Level increased to level 12.
Revamped leveling zones for levels 6 to 12
Including two new zones full of quests.
All Classes will have additional skills added to their Skill Trees.
Cash Shop integration so the game can be free to play
Improvements to the Collections menu for Pets, Costumes, and more.
Various bugs, system and engine work will be conducted in preparation for the Early Access launch.
Patreon Only Perks:

The Crystalogy Profession will be available as an early preview, before being made available to everyone else.
Leveling experience of 12 to 15 will be made available as an early preview, before being made available to everyone else.
Reserve up to 3 character names for the Early Access servers.
Q4 2023
Estimated Early Access Release!

This will be a new server where your character progress will be entirely your own.
Meaning no more resets, no more tests surrounding this server's data.
All cosmetics unlocked in the Alpha at this point will carry over to the Early Access server
Alpha Tokens will be spendable on the Early Access server for cosmetics.

Holiday Events will be releasing on the Early Access (depending on the release month):

Halloween Event release
Phanxgiving Event release
Winter Fest Holiday Event release

The Early Access will release on Steam, Windows direct download, and MacOS direct download.
Alpha Server:

The Alpha Server will be offline for maintenance to allow everyone to focus on the Early Access.
Moving forward access to the Alpha servers will require an active Patreon membership each month to access.
The Future and Beyond
Early Access:

End-game Improvements including new reputations and factions
New world bosses
Plenty of bug fixes
Re-balanced skills and professions
Level cap increased to 20
New zones, dungeons, and towns
PvP Battle Arenas
And much more!

Alpha Test (Patreon Only Perk):

Re-balancing of skills and classes based on player feedback
Re-balancing of professions based on player feedback
Experimental Android builds
Experience and test whatever feature we are working on next, before anyone else.

If you have any questions, suggestions, or feedback please join us over in our Community Discord and join in on the discussion.
Thank you all for your ongoing support and your patience. This year is going to be great!
Comments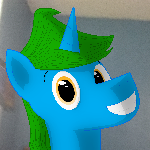 shieldgenerator7 says
a lot of good stuff in here
Post Comment
You need to
Login
in order to comment.