Holiday Event: Winter Fest 2020
Written by thephantom on Dec 26 2020
"Hero, I need your urgent help! Winter Fest is ruined! Just ruined. All the presents have been stolen by a group of evil elf goblins. They have ran off to the Isles of Mischief and I need you to head there and get them back! A brave adventurer like yourself should be able to handle themselfs? Find me at once at the docks in the Domhan Outpost, I have my boat docked outside the fishing supply shop!"
- Nicholas , Father Winter's Helper.
Welcome to the Winter Fest Update
The Event will run until the end of January: Jan 31st 2021.
This patch is more than just an update adding a new holiday event, this patch is also introducing the first look prototype of our game's combat and battle system!
That's right, combat is currently in Aether Story! Even if you don't care about the Winter Fest cosmetics and content, play for this fact alone. Be one of the first to experience battle and give your feedback on how we can make it better!
To read more about Combat be sure to check out the blog post all about that here: Aether Story's Unique Combat System.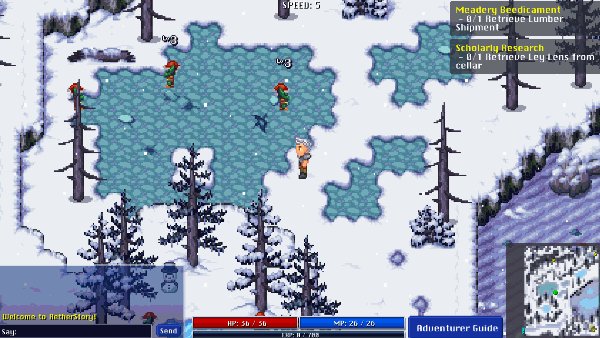 What's new!
Feature: Combat Prototype - test out battle for the first time in Aether Story by using the basic weapon attack and in-battle movement abilities.

Map: Isles of Mischief - two medium size maps full of enemies to explore, with new treasure chests to find, and daily respawning present loot nodes.

The Isles of Mischief have four maps:


Docks - the entrance to the isles. This map is safe and serves as a hub.

Ice Floes - the left side of the new zone. Full of ice floes that have cracked and fractored across a large water area. Some ice you can jump between if the gap is small enough. On an island deep within the ice floes is a goblin camp.

Forest of Mischief - the right side of the new zone. This densely packed area is full of goblins. Deep within the forest is a goblin camp.

Snowman Peak - a friendly area where community members came together to build snowmen for the Winter Fest anual snowman contest. Be sure to stop by to see the entries.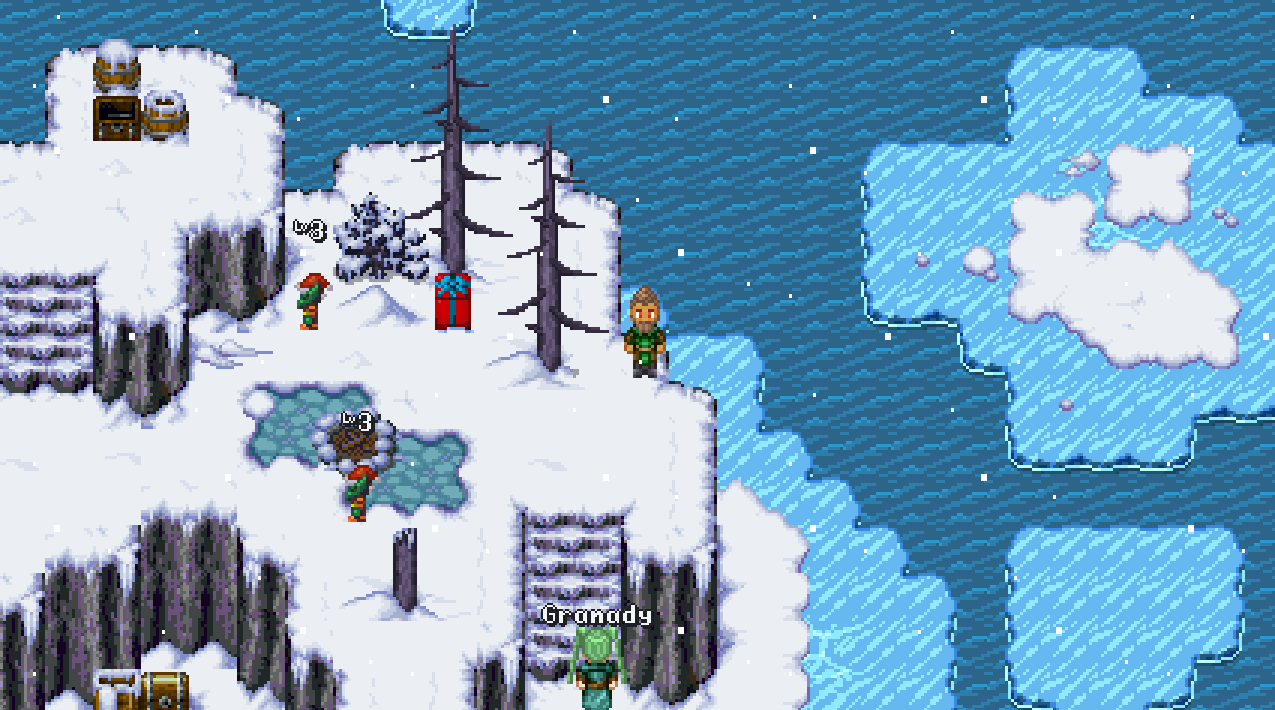 Daily Lootable Nodes: Stolen Presents - Every day there are 20 Stolen Present nodes all around the new Isles of Mischief maps. These nodes reset every day at Midnight UTC / 7pm EST. Be sure to do a full clear to get stolen presents easily every day.

Quest: The Nine Snowmen - find all nine hidden snowmen around the Isles of Mischief. The reward is 75 Stolen Presents! A great way to get your present count up quickly.

Enemy: Elf Goblin - elf goblins are goblins disguised as elf workers for Father Winter, but they have gone rogue and will attack you on sight! They have a small chance (10%) to drop Stolen Presents when slain.

New Items:

Stolen Presents - a new currency required to buy the new holiday event rewards.
Candycane - heals 50% health and 50% mana. Limit 20. Drops rarely from elf goblins.
Pet: Snowman - get a pet snowman of your own. Costs 300 Stolen Presents.
Mask: Winter Hat - a red hat just like Father Winter's. Costs 200 Stolen Presents.
Costume: Winter Coat - a red coast just like Father Winter's. Costs 200 Stolen Presents.


Leaderboard Changes:

The leaderboards have been revamped with many boards removed that were not competitive, and two new boards added:
Battle EXP - Even if you are max level, this board will track who gained the most EXP from battle.
Winter Fest - Tracking this holiday event's currency item: Stolen Presents. This board will change each holiday event to feature the currency collectable.
The top three earners of the Battle EXP board will earn a special title at the end of this season.
The top three earners of the Winter Fest board will earn a special pet.
You may find the Leaderboards here.

How to get started?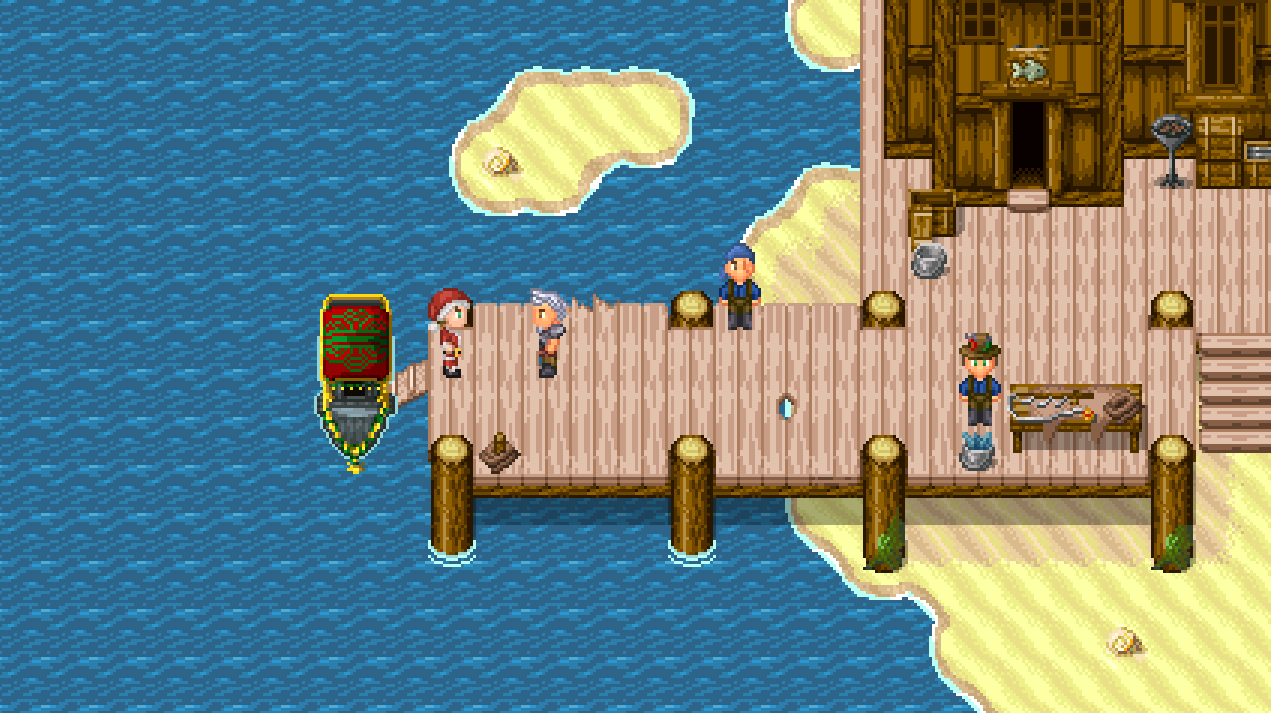 Find Nicholas, Father Winter's Helper in the Domhan Outpost. You can find him and his boat on the docks right outside the fishing supply shop. There be sure to talk to Nicholas until he decides to ask you to help him! Then he will let you ride his boat to the Isles of Mischief.
What are you waiting for? Join the Event today!
Over 100 players have already logged into the Aether Story Winter Fest Event. You can join in on the fun and aid Nicholas in save Winter Fest!
You may download the early Alpha access easily through itch.io:
We are really enthusiastic to have you play our game! Being a small indie game
dev company, we depend on your support to keep us going.
Please consider making a small donation to help us fund the continuous
development of Aether Story! It will really help us out.
If you already have Alpha Access, head on over to the Game Downloads page and download the new Launcher Setup Installer!
Please join us on the live Twitch dev stream (almost nightly) to share your feedback, and experience the game with several other players. During dev streams are when most people play. Be sure to follow us to be notified of the next stream:
See you there and thanks for reading!
Like

46
Liked by

CharlesIV

ElectricAxel

evan
Comments

thephantom says
Thank you Axel! I did spend a lot of time on the tileset. I am glad it is appreciated. This Winter Fest event was created in less than a week. And it turned out great!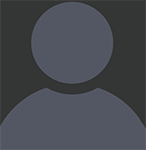 ElectricAxel says
GUYS GO CHECK THE TILESET OUT! It looks sooooo good! Also the snowmen are funny.
Post Comment
You need to
Login
in order to comment.