2020 Roadmap: What's to come to Aether Story
Written by thephantom on Jan 04 2020
The first big goal for 2020 is releasing Alpha 4. Alpha 4 currently has planned to include: monster encounters, basic combat, a new beach map to explore, with many caves and monsters, and equipment and gear! As with every Alpha release cycle, once Alpha 4 is released, we will work on bug fixes and minor improvements to it, then we will begin Alpha 5 work.
Alpha 5 is currently planned to include: improved combat and battle mechanics, such as skills and spells and status effects. We will also be adding in the ability to level up your magic potency and select skills in talent trees.
Both Alpha 4 and 5 are targeted to be released in Q1 of 2020, which would be no later than the end of March.
ALPHA 4

Feature: Monster Encounters
Feature: Basic Combat
Feature: Equipment and Gear
New Map: Domhan Beach
New Map: Beach Caves
New Map: Forgotten Island

ALPHA 5

Feature: Improved Combat Mechanics
Feature: Status Effects
Feature: Skill and Spell Menus
New Map: Northern Domhan Forest
New Map: Ancient Ruins "World Dungeons"
New Map: Domhan Digsite
Beyond those two alphas, we also will be adding the main story to the game, including an introduction scenario, where you have to escape from an island that is about to implode. The main story will take you through the existing locations and lead you into the first dungeon of the game, an ancient chamber deep within the digsite ruins, that has yet to be opened in thousands of years!
We will also be adding more dungeons, each with puzzles and unique encounters, along with crafting and professions. We also plan to add PvP options to battle, and more lands, treasure and monsters to discover and conquer.
If you have any questions or comments please feel free to leave a comment below!
What's Next?
You may download the latest Alpha 3 patch through itch.io:
We are really enthusiastic to have you play our game! Being a small indie game
dev company, we depend on your support to keep us going.
Please consider making a small donation to help us fund the continuous
development of Aether Story! It will really help us out.
Consider paying what you feel is fair, if you play the game and enjoy come back and buy the game with any amount you can. All support helps fund the game and keep us going! Thank you!
Keep in mind your contributions, even through itch.io, go towards your lifetime donation totals: review the rewards you can unlock here on the Rewards page.
---
If you haven't already be sure to follow us on Twitter, Discord and of course catch a live dev stream over on Twitch!
In the mean time be sure to check out the game's latest Alpha 3 patch and enjoy the hard work we have put into the game. And consider funding us so we can keep going!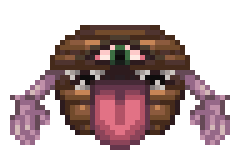 Thank you so much everyone who is currently helping us make Aether Story! Without you we wouldn't be here, and if we can continue to get more funding, we can spend even more time making Aether Story! Without additional funding time will have to be taken away from the development of the game and freelance and other gigs will have to be explored to make enough money to survive.
Even a $2/month contribution on Patreon will make all the difference in the world to us, and in no time you will unlock awesome exclusive rewards for your Aether Story account, through the lifetime donation total reward system!
Comments
Post Comment
You need to
Login
in order to comment.