Welcome to the new Phanxgames!
Written by thephantom on Nov 01 2016
After working on it for the past two months-- lots of late nights coding away-- the website is finally complete! And I am pleased that you are here on the site. This post will outline some of the new changes this new website brings and I will also let you know what is coming up next for us here at Phanxgames.
New Account Portal
The new account portal, one of the largest revamps to the new website, allows you to manage your Phanxgames Account settings and status. All of our games will require a Phanxgames Account.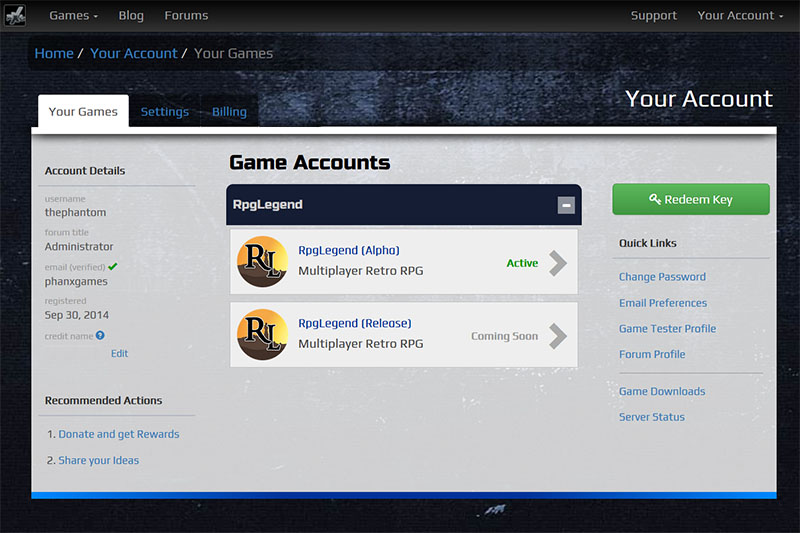 The biggest edition to the account portal is the new Billing tab. This allows you to review all of your past purchases and what items are attached to your account. At the moment this is used to track donation rewards.
Some other features of the new account portal also include: multiple email addresses, and a mobile friendly layout.
If you haven't yet logged in, head on over to the login page and check it out for yourself!
Donate and Funding
Another huge change to the website is the new donate and funding page. This page now enables you to help us fund development two ways. I, Henry, the developer and pixel artist, am currently spending my full time working on RpgLegend. Your contributions enable me to continue to do so. Thank you!
Patreon - allows you to pledge on a monthly basis and get rewards for helping us keep development going each month. This will automatically charge your credit card the first of every month, allowing us to focus on the development of the game and freeing you to enjoy our game!

Paypal - allows you to donate one time and get many of the same rewards as Patreon donors.

Some of the rewards you can get by donating include:
$5 or more to get ALPHA ACCESS to RpgLegend

$10

or more to get FULL RELEASE license to RpgLegend (once it releases)

$20

or more to get the Exclusive Patron Cape (available only to Patreon donors)
$40 or more to get access to the special "Master Realm" in-game location
Plus, donating $10 or more will award you with

Perk Keys

(more keys, the more you donate). Perk Keys allow you to open a special treasure chest in-game for a chance at rare treasures and items. (once the game releases)
What's next?
In the coming weeks, I will be working on the RpgLegend multiplayer game server. I will be streaming every step of the way. So do come by the stream and check out my progress. I will make weekly blog updates outling my progress and what is in store for the game.
You may also find blog posts from Mark, our writer, and Gregg, our composer. So be sure to check back often.
In the mean time, besure to follow us on social media and subscribe to our newsletter.
Comment below with what you think of the new site!
Comments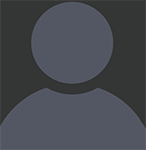 trulyignitin says
Love it! looks awesome!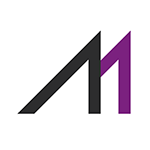 LagunaX1 says
Looks great, you've done a really job!
Post Comment
You need to
Login
in order to comment.